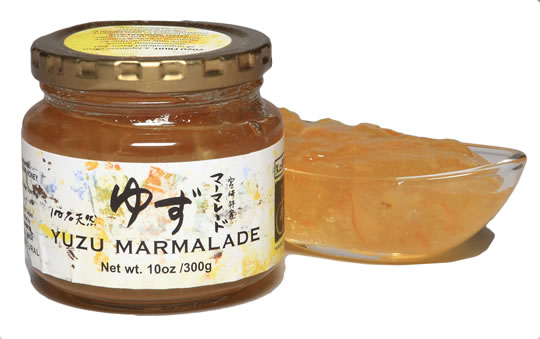 Yuzu Marmalade 10oz
CPYZ05
DESCRIPTION
INGREDIENT INFO
SHIPPING
Yakami Orchard Yuzu Marmalade is an elusiv, rare and incomparable product. Historically Yuzu Marmalade was restricted in Japan. Highly prized and extremely rare, it was only accessible to Japanese Royalty. Created by Yakami orchard using only pure Yuzu fruit and rind, sugar and honey. Suitably rough cut and perfectly sweetened. An extraordinary treat on breakfast baked goods or toast, use to glaze a whole chicken, spread on a brie wheel, or wrap in puff pastry and bake.
Ingredients: Yuzu fruit, sugar and honey
Country of Origin: JAPAN
Vegetarian: YES
Net Weight: 10oz
There are no special shipping considerations for this product.